Airport Transfers
From Cancun Airport
▶︎

Ground Transportation from CUN airport
How can we help make your dream holidays come true? We understand that the trip to Paradise has been exhausting. But there's no better way to feel at home than by arriving in Riviera Maya, on vacation with a driver waiting at curbside for you and your luggage.
We will safely drive you from Cancun airport to your hotel or any other specific destination within the Riviera Maya. We can't wait to show you how lovely and welcoming Mexico is!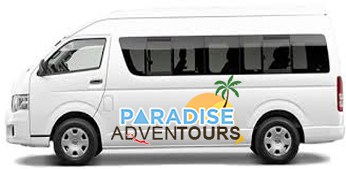 ▶︎

Did your flight have any delay?
Don't worry, that never happens right? (joking). Therefore, we are continuously tracking the status of your flight in real time. Rest assured our driver will be waiting for you at the airport exit to give you a warm welcome.
▶︎

What else can we do for you?
Get ready for a trip of your lifetime. Hey, you deserve it! We have everything from helicopter rides to naked dining experiences (just kidding…again).
Now for real, let us be your chauffeur and take you to all of the amazing places on this beautiful coast. We offer a variety of packages that will meet any need with our open van service, so whether it's an afternoon outing or exploring for days at a time we'll get you there in style!
Looking to explore more than just the beach? Let us do all the driving while you enjoy every bit of what Mexico has to offer from fresh seafood dinners or adventure sports like zip lining through lush rainforest canopies.
▶︎

 What about our Vans?
Our vans are completely insured and have air conditioning. Our service is secure, comfortable, and has been approved by the Cancun International Airport Authorities.

Top Destinations :
Cancun Airport ↔︎ Any hotel within the hotel zone of Cancun, Playa del Carmen, Tulum or in the Riviera Maya.
Otros destinations for private tours:
Coba – Chichen Itza – Shopping – Tulum – Xcaret – Xel-Ha – Xplor
▶︎ And there's just so much more we can do for you…
Were you thinking of taking a private tour or excursion in the Riviera Maya? Swimming with turtles maybe? Diving? Or how about an extreme ATV adventure in the middle of the jungle?
Get in touch with us and we will help you plan the best experience!